Trade & Wholesale Enquiries
We're pleased to be able to offer the following brands and products at trade/ wholesale quantities and prices:

Le Secret Naturel creates and manufactures organic cosmetics and body hygiene products for the whole family. The company is located in Provence, France.
Le Secret Naturel distributes its cosmetics and hygiene products under its brands:
Oléanat

is the historical brand of Le Secret Naturel. Its name refers to the "natural" vegetable "oils" used in the very first formulations.

Ayurvenat

is a brand created in 2011 in order to identify a new range of Ayurvedic products inspired by the traditional cares of the Ayurvedic medicine.

Les Baumes du Hibou

- Les Baumes du Hibou (Mr Owl's Adventures) is a brand created in 2011 in order to identify a range of massage balms for daily cares.
You can find our Le Secret Natural product range here: Oleanat - Ayurvenat - Les Baumes du Hibou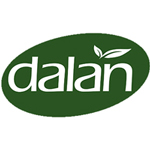 The foundations of Dalan quality were set by Hamdi Dalan in 1941 in a workshop in the Namazgah sector of Izmir, Turkey, with the production of Dalan brand traditional 100% pure olive oil soap. Dalan family transformed this workshop in 1976 to Dalan Kimya Endustri A.S. In 1981 Dalan started modern soap and glycerine production in its new Pinarbasi facilities in Izmir and in 2006 started cosmetics production.
In Dalan's product range are both personal care products such as bar and liquid soaps, shower gels, body lotions, hand creams, shaving creams and shampoo, and also industrial products such as glycerine, soap noodles and granulated soap.
Dalan Kimya products have succeeded reaching 132 countries in 5 continents by the year 2007. Dalan has a 20% share in Turkish bar soap exports and by its volume, it is among the top 5 exporting firms in the sub-sector of soap and other cleaning products.
You can find our Dalan product range here
For wholesale enquires and to obtain trade price lists please complete the form below: